What We Do
Wellbeing guided change through professional consulting, mind body coaching and kinesiology.
Services On Offer
See below for detailed information on our areas of expertise.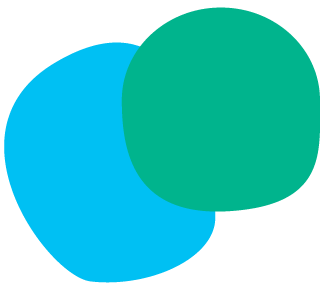 Restructures, Mergers, and Career Transition
Wellbeing and leadership support for employees during major change events.
Wellbeing and career coaching for transition through job displacement.
why use
Merger, restructures or constant change causing your teams to show more stress, be less engaged and less productive

You have made some changes that will result in job losses and you want to support those impacted most by the change and empower them to successful change
What's covered
Individualised of team coaching including -

Organisational change assessment or review (if needed)

Team and Individual Wellbeing assessment

Stress themes, resilience and leveraging set-backs

Understanding personal goals and blocks to change

Meaning and purpose through change

Meditation and breath-work programs

Brain health and positive patterns

Relationships and conflict

HOW IT WORKS

Discussion and assessment of key changes and impacts

Program of group and individual assessments, workshops and coaching

Sessions provided for individuals in person or by phone / Skype support
Parental Leave
Wellbeing coaching for successful maternity and paternity, or carer leave and return to work.
Well being Women leaders program for women managing family and work pressures and women leaders going through menopause.
WHY use
Life change can cause complexity and stress. Parents and carers of all kinds need support during change to return to work happy, empowered and productive

To support working mothers to find balance and career success
What's covered
Preparation for life change

Wellbeing, health snd stress management for new parents or carers

Balance and life goals

Mindfulness and meditation for pregnancy and parents

Emotional resilience and confidence

Support networks and self care

Preparation for successfully reentering work and role

Kinesiology sessions if in person
HOW it works
Sessions provided for individuals in person or by phone / Skype support

Group workshops

Feedback and review of outcomes
High Performance Individuals + Teams
Wellbeing and Leadership coaching for career promotion and first 100 days.
Wellbeing programs and coaching for strategic project and change teams working within defined high-stress programs of work.
why use
Ensuring the success of the key promotions

Manage your high risk change, through managing wellbeing of high stress teams
WHAT covered
Individual wellbeing assessment and Individual strengths assessment

Reflections and goals for 100 day individual or team change

Understanding our personal blocks to change when leading change

High performance habits - the brain and body

Team stress themes, energy cycles and action planning

Emotional resilience, relationships and conflict

Mindfulness and meditation sessions or kineesiology for performance and resilience
how it works
Team and Individual goals

A combination of team assessments, team coaching and individual coaching

Assessment of outcomes
At Home
Private consultants in Health and Wellbeing Kinesiology for individuals, parents, children, teens.
Kinesiology is a complementary health modality that uses muscle monitoring to identify a physical, chemical, emotional or spiritual imbalance. It looks for the root cause of imbalance and focuses on natural solutions. Kinesiology draws from the Eastern energy systems of meridians and chakras and Western science. For more information see https://www.aka.asn.au/about-kinesiology
WHY use
Stress, anxiety and burnout

Not achieving the life and health goals you desire

Feeling stuck or distressed

Children challenged by stressful exams or relationships
Sessions are used for:
Health and Wellbeing goals

Stress, anxiety and burn-out

Gut problems, insomnia, teeth grinding, headaches

Life balance, life and spiritual challenges

Teens: exam preparation, stress, friendships and emotions

Learning and concentration

Physical symptoms that have not healed